Advanced Ablation Course
AtriCure is dedicated to continuously updating and improving our training programs. Our goal is to provide HealthCare Providers (HCPs) with educational courses that will allow them to adapt to evolving products and techniques. These educational and training programs are designed with significant input and counsel by an Education Steering Committee comprised of the world's leading experts in their field to help individuals at varying experience levels learn more about the surgical treatment of atrial fibrillation. The program is focused on helping practitioners expand their expertise and improving patient care.
The Advanced Ablation Course: Cox Maze IV is unique in that it is the first and ONLY training course to focus on concomitant surgical treatment for persistent and long-standing persistent atrial fibrillation. The Society of Thoracic Surgeons has endorsed AtriCure's Advanced Ablation Course in the United States.
2022 Advanced Ablation Courses available:
February 5-6: Newport Beach, CA
April 1-2: Jupiter, FL
May 20-21: Park City, UT
June 25-26: Nashville, TN
October 7-8: Austin, TX
November 5-6: New York City, NY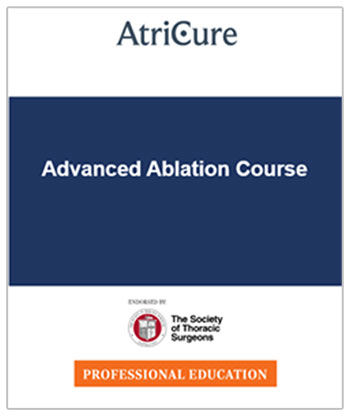 Advanced Hybrid Ablation Course
The Advanced Hybrid Ablation Course was developed as a result of the published positive outcomes of Hybrid AF Convergent Therapy procedures and the recent FDA approval of the EPi-Sense Hybrid Coagulation system for long-standing persistent atrial fibrillation patients. This program focuses on the rationale, safety and efficacy of performing Hybrid AF Therapy.
This course faculty consists of Electrophysiologists and Cardiac Surgeons, many of whom were active in the CONVERGE IDE Trial. Attendee interaction, sharing of anecdotal experience and observations and group discussion is highly encouraged. This program is designed for Electrophysiologists, Cardiac surgeons, and Advanced Practice providers interested in the collaborative hybrid approach to treating long-standing persistent atrial fibrillation patients.
2022 Advanced Hybrid Ablation Courses available:
February 4-5: Phoenix, AZ
February 24: Salt Lake City, UT
March 26-27: Charlotte, NC
April 27-28: San Francisco, CA
May 21-22: Boston, MA
June 24-25: Dallas, TX
July 29-30: Chicago, IL
August 27-28: La Jolla, CA
September 24-25: New York, NY
October 28-29: Austin, TX
November 11-12: St. Helena, CA
December 2-3: Miami, FL
Interested In Attending? Learn More
Hybrid AF Convergent Therapy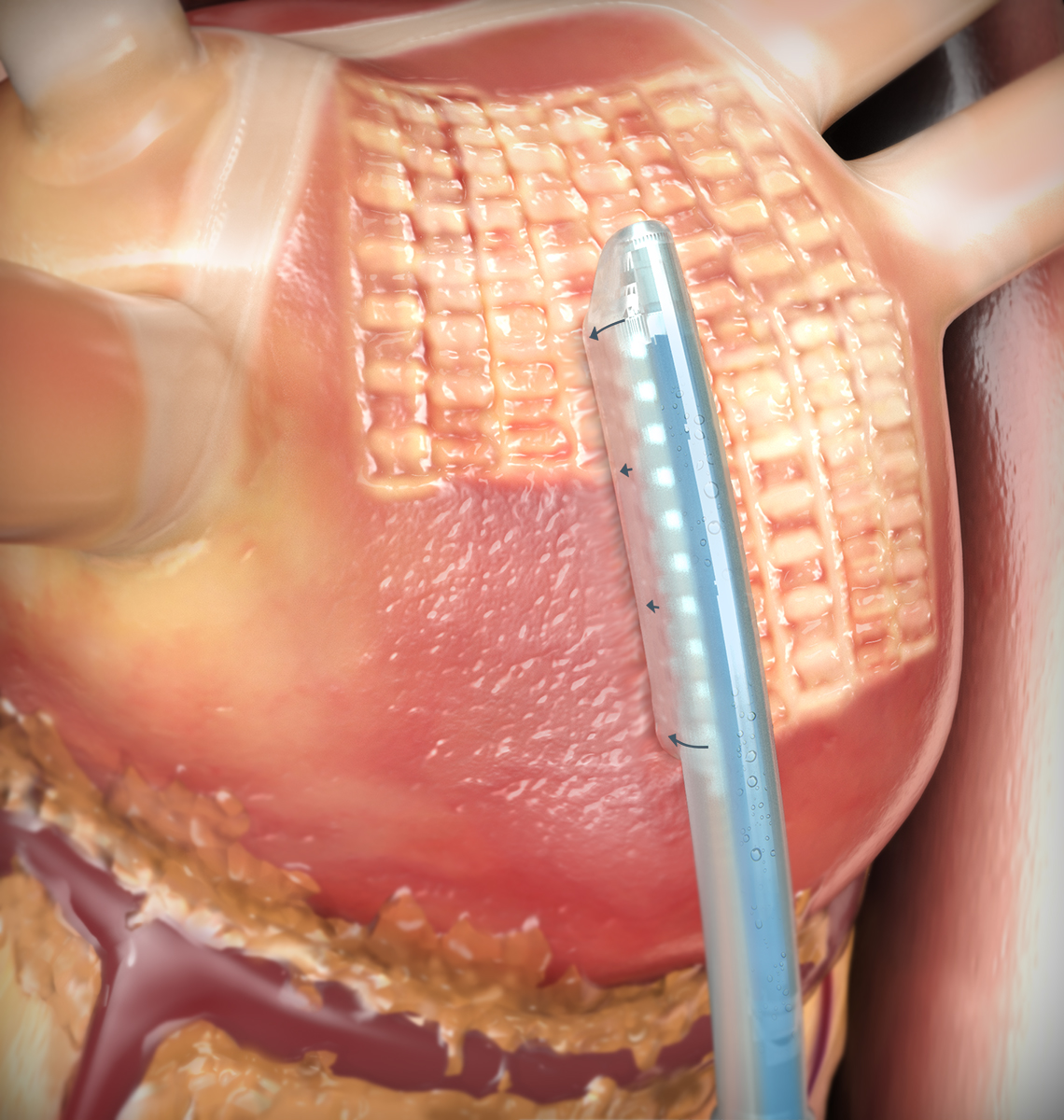 Minimally invasive epicardial ablation - left posterior atrial wall